Metra Train Schedule
This Metra Train Schedule redesign is a completely fresh new take on the bland old schedule design. The interlacing rows add a dynamic feel to the schedule. The poster is a humorous take on the Metra trains.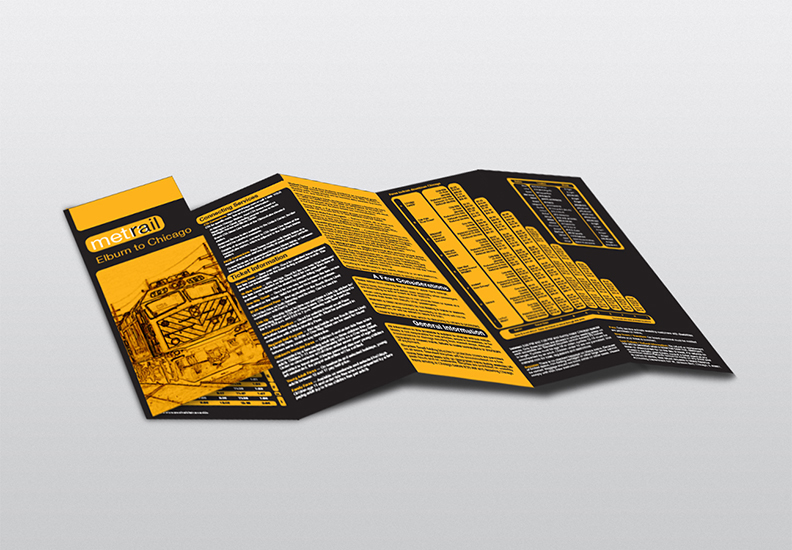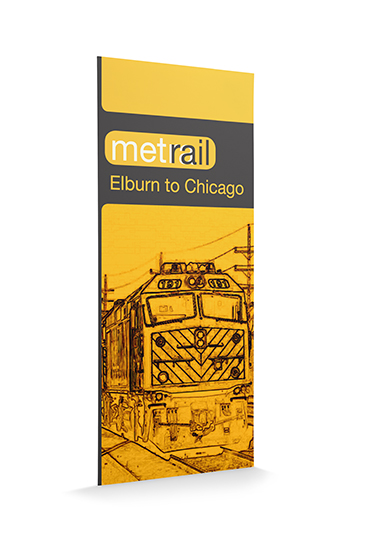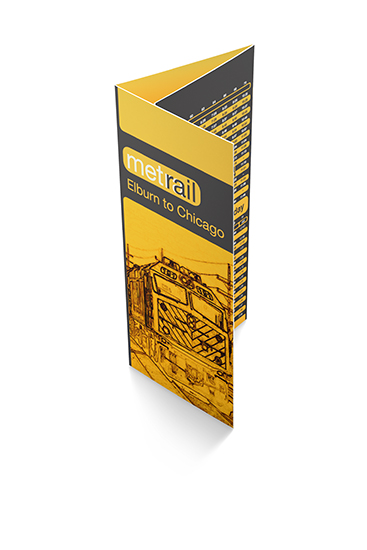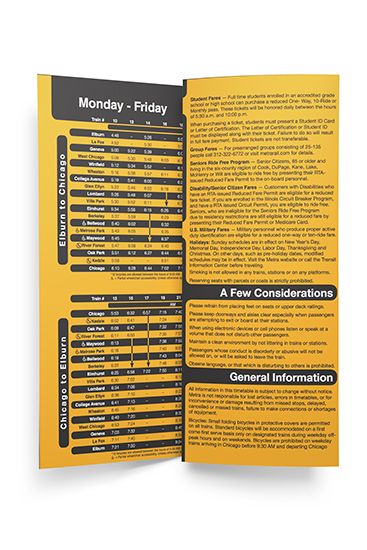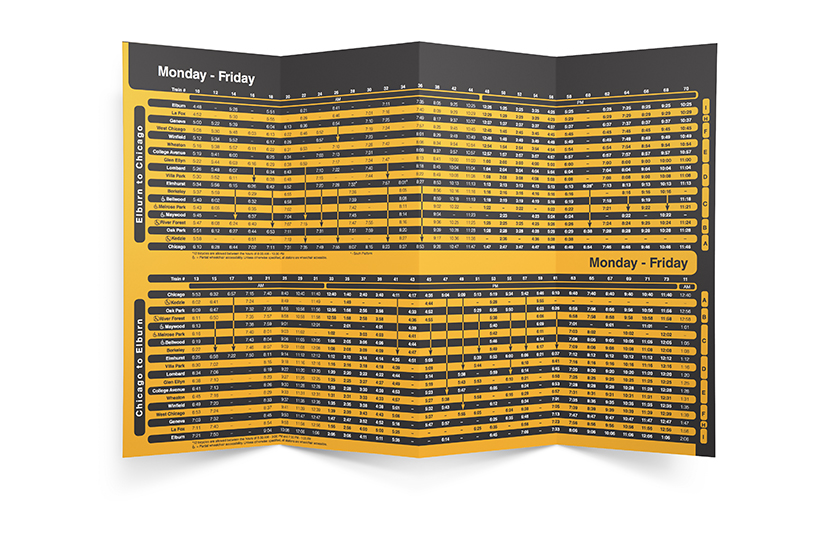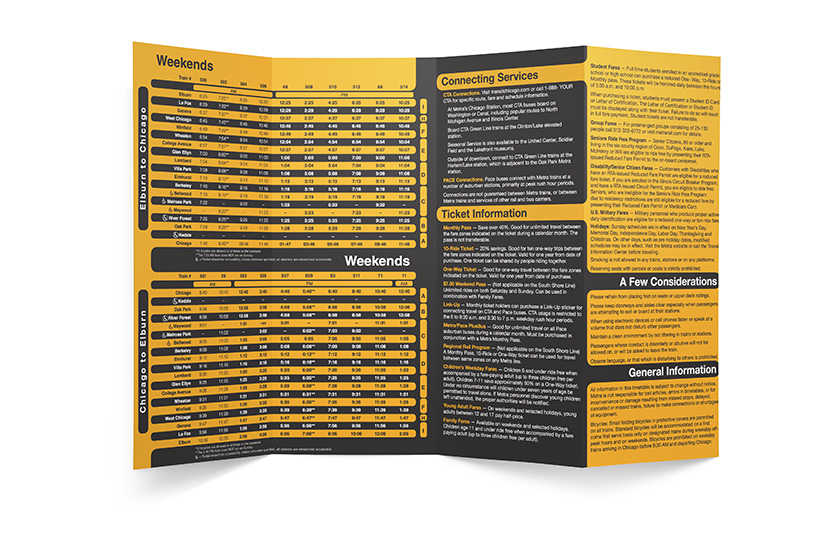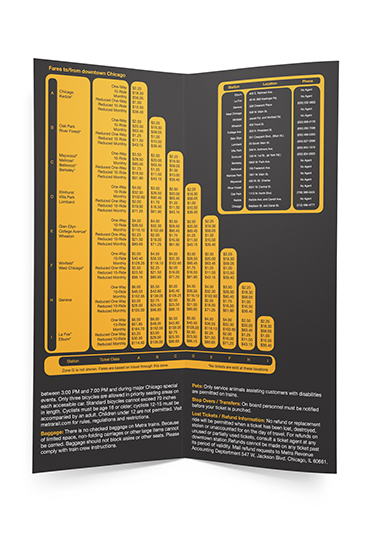 Yeshivat Netiv Aryeh
This was one of the pages I designed in the Yeshiva's recruitment brochure. The purpose of this page is to show how many people who attended the yeshiva, sent their children here too. I thought to have Rav Bina, the Head of the Yeshiva, with all of his children to show the idea of generations.
Logo
Banner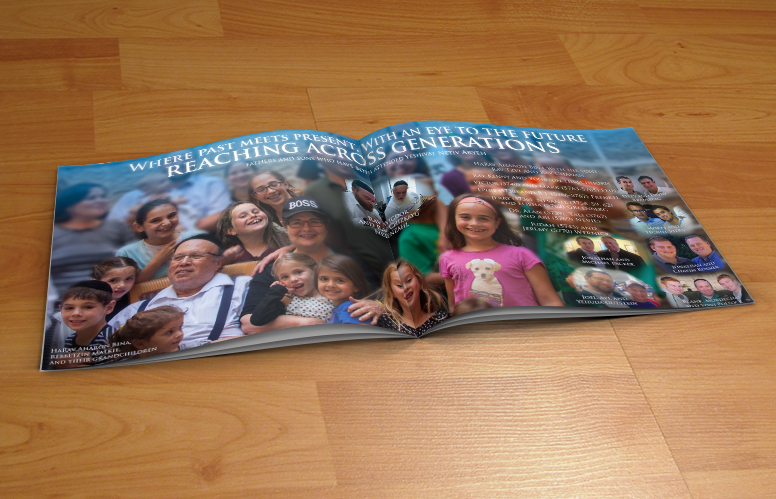 Schedule
The Camp I work at, for people with developmental disabilities, runs a nightly learning program for the counselors. I was assigned to make their weekly schedule for the counselors to quickly and easily be able to see what's happening each night.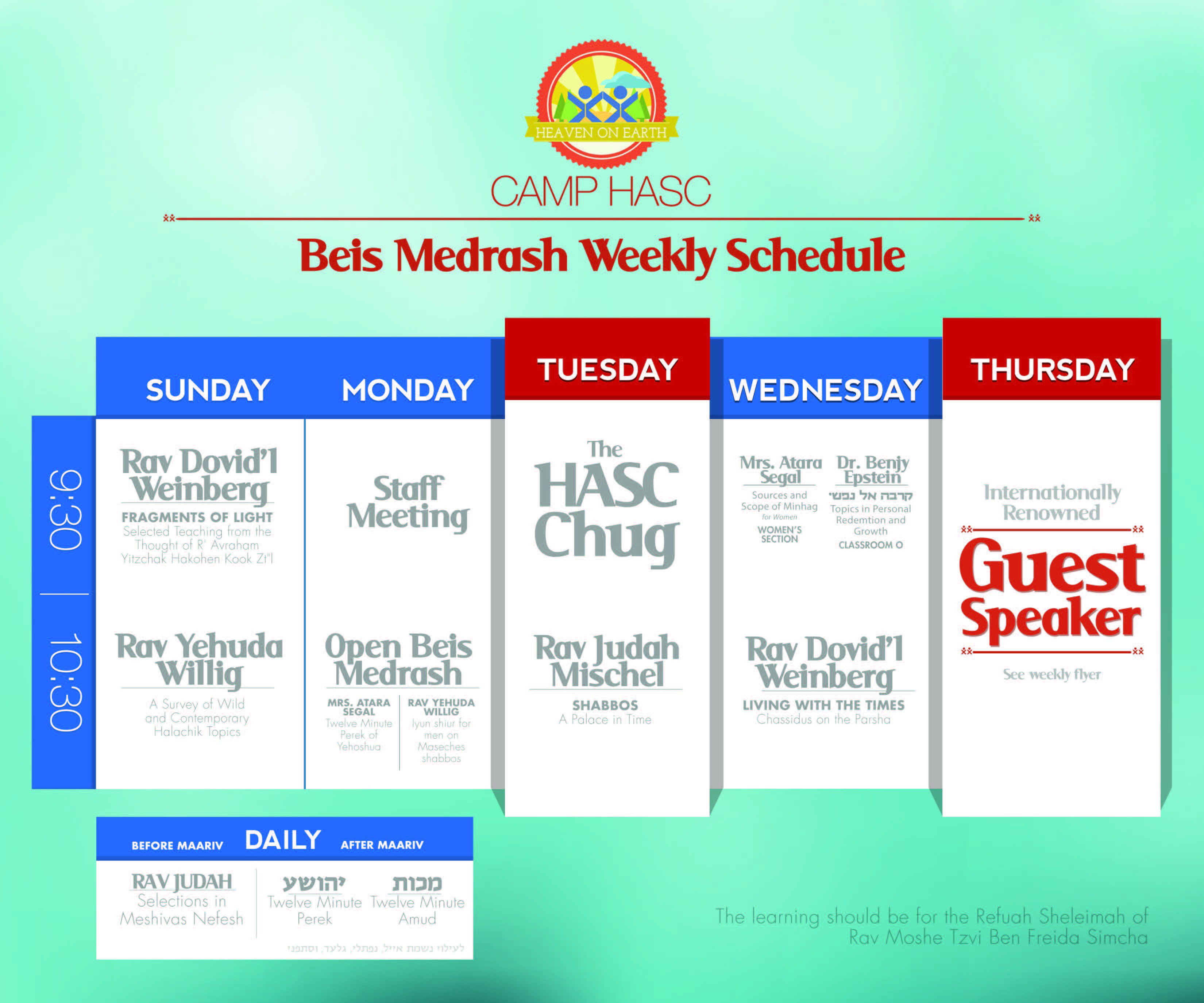 Incomplete Manifesto for Growth
This assignment was to design the pages of the manifesto according to the content which it's representing. There is an overall theme of growth introduced in the first spread and continued throughout the rest of the books.